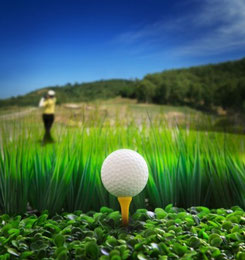 Different sports carry different injury risks. For example runners often experience foot and knee related injuries, and golfers are more likely to experience shoulder and lower back problems. 
Being aware of how to protect yourself from injury, and what to do if you sustain one, can help you keep active or get back to exercise quicker. Continuing to exercise or competing while you are in pain with an injury can be detrimental and can lead to more damage to the joints, ligaments or muscles in the long run. This will affect the normal working of your muscles and nerves and in turn affect your performance.
Here is a great website for accessing information on a wide range of different types of sports injuries: http://www.sports-health.com/sports-injuries
Many of us are feeling enthusiastic about losing weight and improving your health through exercise in 2015. For those of us who may have had an over-indulgent Christmas, it is important to take care before launching into a full-on physical programme as you could be at risk of injury. Tim Hutchful, British Chiropractic Association (BCA) chiropractor, comments: 
"It's great to have the will and motivation to get fitter but bear in mind that exercise puts added pressure on our joints and muscles which could cause issues for your back and neck if not introduced to your body in a safe way."
So how can you prevent these injuries? The British Chiropractic Association has given the following advice:

It's All in the Prep
•    Before you begin any exercise programme check there are no medical reasons why you cannot commence the activity, particularly if you are not normally physically active. Consult your GP if in doubt.
•    A BCA chiropractor can advise you on how to approach a new exercise routine and tell you what signs to look for if you're overdoing it.
•    Make sure you get the right attire for your chosen activity; clothes that are too tight or inappropriate could constrict your movement leading to injury.
•    Have appropriate footwear for the type of exercise you are doing – most specialist sportswear retailers will be able to guide you on this.
•    With all exercise, you need to warm up first.  Don't go straight into it, start with lighter movements like walking or jogging to lessen the chance of muscle strain.
Use Equipment Properly
•    When using weights, make sure your legs are at least hips' width apart and lift with bent knees.  Never keep the knees straight, as this could lead to over-stretching and cause damage to your back.  Avoid bending from the waist too, as it will increase stress on your lower back.
•    A weight held at arm's length can have the effect of being up to five times heavier, so try to work with weights closer to the body to help avoid injury.  Always face the direction you want to carry the weight and lift using a straight back without twisting.
•    If using machines, make sure the seat is positioned correctly for your height.  You want to avoid stooping or reaching when using equipment or you could over stretch your back.
Dedicate Time to Your Back
•    Whilst you are 'in the zone', why not throw in some stretches and exercises specifically designed to strengthen your back?  Easy to learn and do, the British Chiropractic Association has developed a sequence of precise, slow stretches, each with a specific purpose. Visit www.chiropractic-uk.co.uk
Chiropractic treatment may speed up your recovery from injury, enhance your performance, and help to prevent future problems.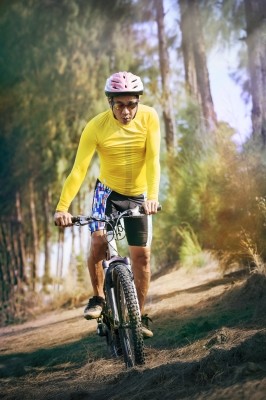 Chiropractors are not just concerned with the treatment of sports-related injuries but also how to prevent them in the first place. Whether you are a professional sports person or someone who plays sports for fun, chiropractic can help optimise an athlete's overall performance, working with them and their coaches to achieve the best of the body's ability.
As the sporting world is now coming to recognise the high quality level of diagnosis, treatment and injury prevention that a specialist Chiropractor can provide, the majority of professional teams and athletes now employ Chiropractors as part of their care team to help prevent and treat injuries. Chiropractic treatment aims to restore good ranges of joint motion, joint flexibility, muscle function, control and co-ordination, as well as to assist the development and maintenance of muscle strength.
During a course of treatment, and/or whilst concentrating on injury prevention, your chiropractor can also help develop your approach to sport pre and post participation. They will advise you on key components such as warm up, cool-down, in game technique, injury education, off season rehab, and other factors that can aid performance.